a

The itinerary of Alcamo DOC
Land of ancient civilizations, Alcamo was already famous in XIX century for the quality of his wines.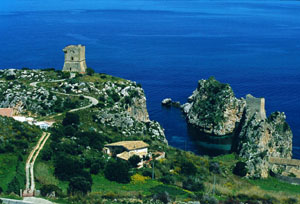 The renovation of viticulture in this area has led to the production of a white table-wine with a moderate alcoholic strength, cool and slightly acidulous, recognised DOC in 1972. Red wines of the best quality are also produced in the area nowadays.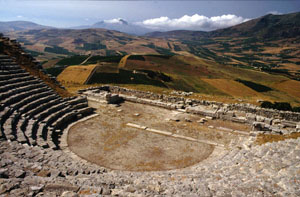 The farms and the wines:
Azienda Agricola Spadafora
C.da Virzì - Monreale (PA)
Don Pietro Rosso e Bianco IGT, Vigna Virzì Bianco, Rosso e Rosè IGT, Bianco d'Alcamo Doc, DiVino IGT, Incanto IGT, Schietto Rosso IGT.
Azienda Agricola Ceuso
Via Enea, 18 - Alcamo (TP)
Ceuso Rosso IGT, Fastaia IGT.