a

The itinerary of "Insolia" or "Ansonica"
The vine Insolia, present in almost all white wines of quality for the fragrances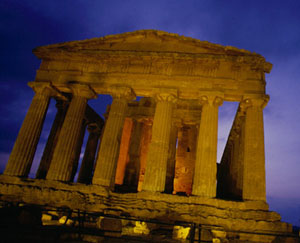 and the savours that it gives them, has attracted the attention of researchers. Elegant, it enriches and refines the taste of more vigorous vines giving birth to well-balanced, cool, delightful wines. As regards white wines Giacomo Tachis believes that oenology in Sicily has reached a level of excellent quality.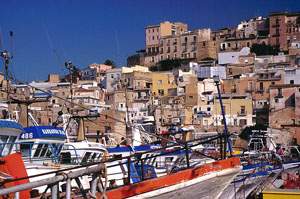 Where they are cultivated at their best, the vines are extraordinary, both for the Chardonnay, with its complex nuances, and for the Insolia, autochthonous, with its peculiarity as regards olfaction and taste.

The farms and the wines:
Azienda Agricola Pollara
C.da Malvello - Monreale (PA)
Principe di Corleone Cabernet Sauvignon, Principe di Corleone Chardonnay, Principe di Corleone Nero d'Avola, Principe di Corleone Insolia, & & &.
Planeta
Menfi - Sambuca di Sicilia (AG)
La Segreta Rosso, La Segreta Bianco, Alastro, Chardonnay, Merlot, Cabernet Sauvignon, Santa Cecilia, & & &
Azienda Agricola Milazzo
SS 123 Km 12,7 - Campobello di Licata (AG)
Maria Costanza Bianco e Rosso, Terre della Baronia Bianco, Rosso e Rosato, Duca di Montalbo, & &.