a

The itinerary of "Marsala" and of "Moscato di Pantelleria"
Marsala, great liqueur-like wine, is part of one of the most fascinating stories of Italian oenology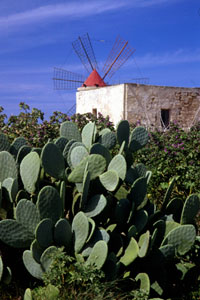 . Ever since 1844 it has been recognised as one of the most esteemed wines. In the types "fine-superiore- vergine" it is respectively aged inside valued wine butts for one-two-five years, the double for the type "riserve" and it is bottled only in the place of origin. "Dolce- semisecco- secco" its flavours. "Gold-amber- ruby" its colours.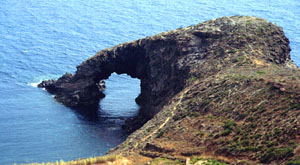 The farms and the wines:
Azienda Agricola "Vecchio Samperi"
C.da Fornara Samperi, 292 - Marsala (TP)
Grappoli del Grillo, Vecchio Samperi, Rosso di Marco, Pietra Nera Zibibbo.
Tenuta di Donnafugata
Via Sebastiano Lipari, 18 - Marsala (TP)
Chiarandà del Merlo C.E. Doc, Angheli Merlot Nero d'Avola IGT, Mille e una Notte C.E. Doc, Ben Ryè Passito di Pantelleria Doc.
Salvatore Murana
C.da Khamma, 276 - Pantelleria (TP)
Gad́ Zibibbo, Martingana Moscato Passito Doc, Khamma Moscato Passito Doc, Mueggen Moscato.